Taxi Transfers To and From Perth Airport



Perth Airport Taxis - Fares, Distances and Where to Find Them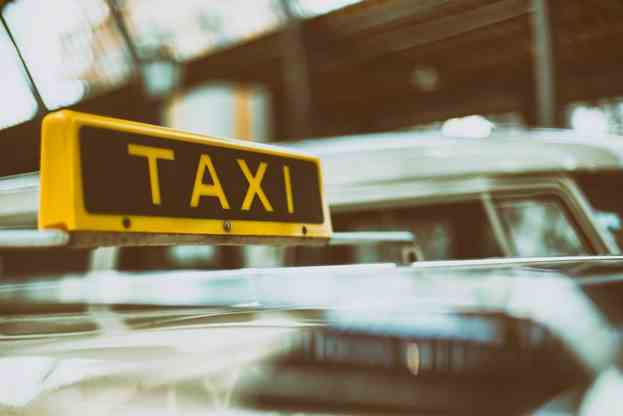 Perth Airport is the fourth largest airport in Australia, with approximately 14 million passengers per annum, and is a hub for several airline companies, such as Cobham, Qantas, Network Aviation Australia and Alliance Airlines. The airport is recognised by its IATA code of PER, and is located a few miles from Perth, in the suburb known as Perth Airport. Passengers arriving at the airport have several ways in which they can reach the city. The Perth Airport taxis are one of the quickest forms of transport, and one of the most popular as well. Taxis are, however, usually more expensive than public buses.
Perth has a domestic airport and an international airport that are on the same grounds, on opposite sides of the main runway. The eastern Terminal 1 is for international passengers only, and is served by a number of airline companies. The domestic side of the airport currently has two terminal buildings referred to as Terminal 3 and Terminal 4. A few of the main airline companies that are found here include Skywest, Virgin Australia, Alliance Airlines, Tiger Airways and Qantas. Qantas, together with Jetstar, are the main presence in Terminal 4. There is also a General Aviation Terminal at Perth Airport for charter aircraft, and Terminal 2 is currently under construction to facilitate the growth and expansion of the airport. All passengers of the airport, regardless of their terminal of arrival, have easy access to all forms of ground transportation, including the Perth Airport taxis.
Taxis at Perth Airport
On the ground floor of both the International Terminal T1 and the Domestic Terminals T3 and T4, passengers will find covered taxi ranks. They are conveniently located, as they are nearby to the arrival areas of the airport. The Aviation Terminal has an area nearby dedicated to taxi services as well, along Valentine Road. This rank is ideal for passengers arriving on flights by Skippers Aviation and Cobham Aviation. There are taxis available at Perth Airport seven days a week, and twenty-four hours a day, and no advanced reservations are required.
Nearby the taxi ranks passengers will also find the on-duty Taxi Marshal, who is able to assist with any queries. This is also the person to find should you require a wheelchair accessible vehicle. The Taxi Marshal will then request a Maxi Taxi for you, that is able to provide special services. A vehicle for disabled passengers may also be requested in advance should you not wish to wait at the airport. Swan Taxis can be contacted at 08 9422 2240 or Black and White Taxis can be contacted at 131 008.
Passengers can expect to pay more for a taxi from Perth Airport than a public bus, but a taxi will drop them off directly at their destination. A taxi may also be much quicker than a bus, as there are no stops along the way. Many passengers also prefer a taxi as they are a more private form of transport. When taking a taxi from Perth Airport, a $2.00 fee will be added to your fare. This fee goes towards improving the infrastructure of the airport, which includes taxis waiting areas, monitoring equipment and kerb front facilities.
The following is a list of the approximate prices to expect when travelling from the International Terminal of Perth Airport: Perth CBD – AUD 38.00, Scarborough – AUD 55.00, Fremantle – AUD 58.00, Armadale – AUD 60.00, Joondalup – AUD 78.00 and Mandurah – AUD 155.00. The fares charged from the domestic terminals 3 and 4 are the same besides the following destinations: Scarborough – AUD 50.00 and Joondalup – AUD 70.00. Further pricing may be available from the information counters in the airport, or passengers can request pricing from their taxi drivers. In Terminal 3, there are volunteers who are able to assist passengers with most basic queries. They are referred to as 'Gold Coats' because they are named after their yellow jacketed uniforms.
Taxi services in general
Persons who require a taxi to reach the airport can call a taxi company, and request that the vehicle collect them from their residence, hotel or business location at a particular time. Always ask the taxi to fetch you a little earlier, as the driver is only notified to collect you approximately fifteen minutes before the stated time, and there is no guarantee that the vehicle will be on time. Special requests can be made for child seats, wheelchair accessible vehicles or a five-seat taxi. Inform the operator as well if you will require assistance with luggage.
Taxis can also be found at taxi ranks in the city and surrounding areas of Perth. Taxi drivers are expected to be courteous and patient, and to discuss queries with passengers. In turn, passengers are expected to respect their taxi driver and are refrained by law from abusive or threatening behaviour towards the driver. The assault of a taxi driver is considered as a criminal offence. Damaging of the vehicle in any way is not permitted either. Always direct any complaints to the appropriate authorities of the taxi company.
Taking a Perth Airport taxi is an easy task as they are readily available and the drivers are usually considered to be professional and well-trained within the areas they work. By taking a taxi to the airport passengers could also save money on parking fees. If any information is required the airport can be contacted at +61 8 9478 8888.