Train Transfers To and From Perth Airport



Perth International Airport Train Transfers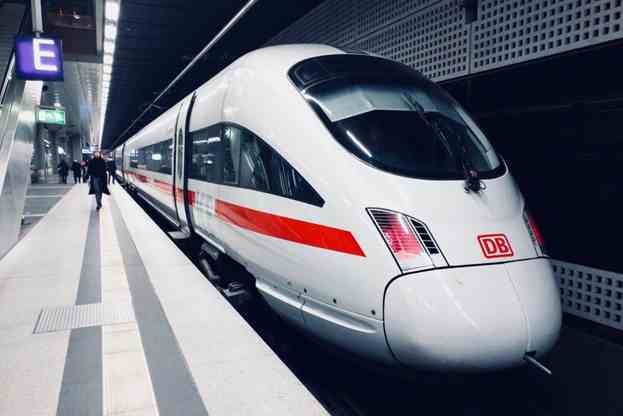 Perth Airport is located approximately 12–17 km from central Perth, depending on whether you are travelling to or from the international or domestic terminals, and is one of the largest airports in Australia. The airport has been allocated the IATA code of PER, and since it consists of two divisions, can be referred to as the Perth Domestic Airport or as the Perth International Airport. Currently, there is no Perth Airport train station available to arriving or departing passengers, however, the future master plan of the airport may include the building of a railway station. At present time, various railway services are only available in the city. Visitors and residents also frequently make use of the ferry services available from Perth.
The airport of Perth is large, consisting of one terminal that is dedicated to international flights and two others that are used for domestic flights. Another is currently in construction for further domestic flight services, and there is also general aviation terminal on the airport grounds that is used for charter flights. The airport is a hub location for the airline companies of Cobham, Network Aviation, Qantas, Skippers Aviation and Skywest Airlines. It is also a focus city for Virgin Australia and Jetstar Airways, two airline carriers that are found in domestic Terminal 4. The international and domestic terminals are about 11 km apart, but free shuttle buses run between them twenty-four hours a day, seven days a week. Buses also play an important role in ground transportation for passengers who need to reach the city (or the airport from the city) as there is no train station on the airport grounds.
Bus services include the Connect shuttle buses that run between the airport and various places of accommodation in Perth, and the public buses operated by Transperth. The public buses are only available to and from the domestic terminals. The master plan for the airport includes the construction and improvement of several facilities, for example, the new Terminal 2 that should be almost complete. This terminal will reduce the congestion that is currently experienced in Terminal 3, and will be the new home of Tiger Airways, Alliance Airlines and Skywest, while Virgin Australia will become the sole flight operator in Terminal 3. By 2024, the master plan also calls for the construction of rail services for the airport. Trains will provide a good form of public transport for all passengers that is affordable and convenient. Passengers who travel by public transport will then have the choice of trains or buses. Taxis also provide a valuable means of transport to and from the airport.
Perth Station (including Perth Underground) is the largest station for railway services in the city, and is found along Wellington Street, Roe Street, William Street and Murray Street in the suburb of Perth. The station functions as an interchange between the Transperth Trains (Transperth is the company in charge of all public transport operations in the city and surrounding region) and the Transwa Australind. The station is located on the Fremantle Line, Joondalup Line, Mandurah Line and Midland Line, which are all part of the Transperth train network.
For some time the station was neglected, however, it was recently renovated, actually completely re-built, and the formerly closed Fremantle Line was re-opened. The overnight train services were discontinued, however, standard gauge tracks were extended to East Perth Station. By 1990, the entire network was electrified, and a new fleet of trains were being used. New lines were also constructed – to Clarkson, and southwards to Rockingham and Mandurah. In general, the trains are considered as a very efficient way to travel in Perth. They are fast, comfortable, safe and inexpensive, and are also available at frequent intervals. At Perth Station, trains mainly arrive from the south, but trains from the east could arrive at the East Perth Station.
A passenger will require a ticket to board any of the Transperth trains. There are two types available – SmartRider and cash tickets. Tickets can be purchased in cash from the ticket vending machines located at all stations. SmartRider is Transperth's electronic ticketing system. It offers lower fares and is more convenient than purchasing tickets in cash. Ensure that your ticket is always valid for the trip, as passengers found with no ticket, or with invalid tickets, could be fined.
Ferries are important for transportation to and from various parts of Australia, including Perth in Western Australia. Perth has a main ferry terminal at Barrack Street Jetty, and ferries from here travel to Fremantle, Rottnest and South Perth. They even offer river and wine cruises. Transperth is very much involved with public ferry services in Perth, and offers a ride between Barrack street jetty and Mends street in South Perth. The short journey involves crossing the Swan River, and is a lovely and scenic way to reach the Perth Zoo. In Perth, whale-watching cruises are very popular as well. A few of the ferry operators available include Swan Valley Tours (08-9274 1199), Rottnest Fast Ferries (08-9246 1039), Oceanic Cruises Fremantle (08-9325 1191), Oceanic Cruises Perth (08-9325 1191) and Golden Sun Cruises (08-9325 9916).
In the near future more information will be provided regarding the proposed Perth Airport train station, but for now, passengers will travel by buses and taxis. The airport can be contacted at +61 8 9478 8888.